Two of the most frequent questions I get from people is "How Can I Support You?" and "Do You Offer Coupons Or Discounts?"

"How Can I Support You?"
Well, one of the easiest ways to support
Ken's Kreations
is to use the following links when you shop at some of your favorite sites. For an explanation of how affiliates work, please see the bottom of this post. Also make sure to BOOKMARK this page so you can always find your way back.
"Do You Offer Coupons Or Discounts?"
Everyone LOVES to save money when they shop! Well, I have worked with some of the biggest companies in the industry to secure EXCLUSIVE COUPON CODES from
Ken's Kreations
! Here you will find codes for Cricut, Silhouette, Brutus/Monroe and more coming soon. Look below for these EXCLUSIVE coupon codes to use at checkout!
You can support Ken's Kreations by shopping these links:
Current Coupon Code: KK10
10% OFF ENTIRE PURCHASE & FREE SHIPPING
(Excludes Machines, Bright Pad & EasyPress)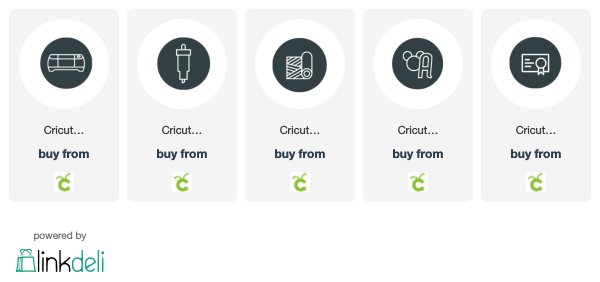 Current Coupon Code: 10OFF
(Excludes Bundles & Promo Items)
Current Coupon Code: KK15
Use These Links To Shop At Your Favorite Craft Store
Purchases Made Through These Links Will Help Support Kens Kreations

You might be asking yourself how this supports us, if all you are doing is clicking on a link. Well, let me explain:
When
Ken's Kreations
writes a blog post, he directly links product that he has talked about with-in the post or at the end. These are affiliate links. An affiliate links is a way of linking to a product while asking the website to give
Ken's Kreations
a small commission. The commission varies from site to site, but essential since
Ken's Kreations
referred you to the site, they will get rewarded. To you, the shopper, there is no difference in price or site. It will appear the same to you as the site always would. So how does the company know
Ken's Kreations
is who refereed them?
Affiliate links work by placing a cookie on your computer. This tells the computer
"Hey shop, this reader has clicked on a link from this blogger, if they buy something, make sure you record how much the reader spent on your site"
The cookie stays active for a certain amount of time that the company has set up per the affiliate agreement.
As Always Thanks For Supporting
Ken's Kreations
by using these links.